They built their employee advocacy program with SHP
99% all-time customer renewal rate
The absolute best adoption and retention rates
We all have more work than we can get done in a day. At SHP our "never login" philosophy means there's no software for your team to learn and no need for ongoing training.
Skip the pain of implementation and get right to the results.
Compare and win
Better product, better price
Voted best-in-class for user adoption, ease of use, and fastest implementation by the experts at G2 and Capterra.
Oh yeah, we're also winning awards for our support.
Employees first
100% adoption and retention rate
Locked calendars are the secret to our success. Stage marketing-ready social media content on behalf of your entire team.
Users can choose to review content before it goes out - or can turn on the auto-pilot feature for the ultimate "done-for-you" experience.
Book a demo
"SHP transformed the way our company worked. We switched from a competitor and went from 30% adoption and retention - to 85%"
Chris Graham, Turbonomics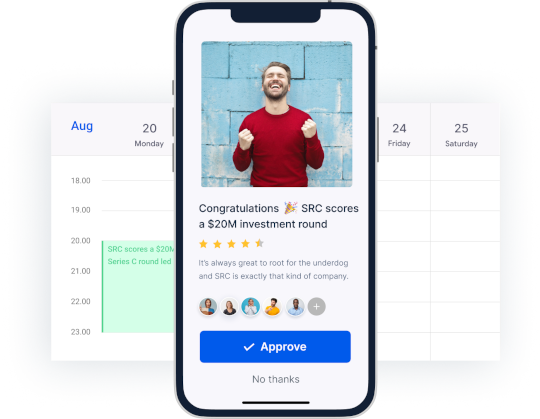 Capture
Make every piece of content count
Wherever you publish or post content, now you can optimize it all for business growth. If you can fill out a form, you can create a stunning Tripwire, Lead Capture or Squeeze page ad in seconds.
Turn your clicks into customers with conversion-optimized, mobile-responsive templates.
Book a demo
"We group our SmartLinks by product line and keep everyone's prospect pipeline full."
Lauren Cranson, Red Thread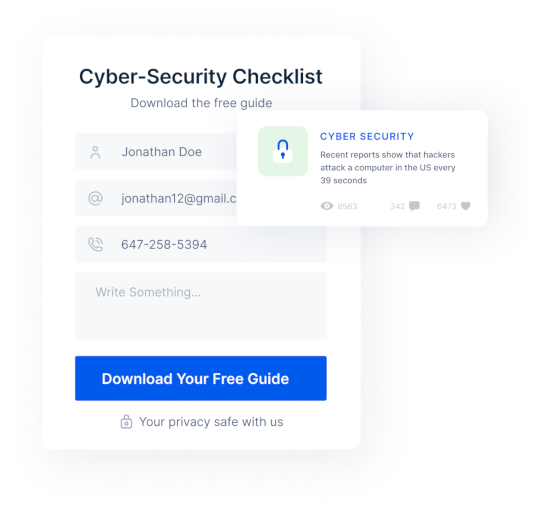 Discover
Turn your links into leads
Generate more leads by seeing which companies engage with your content. Use our LeadRecon.ai customer journey tool to see how many times they visit your site and what pages they're most interested in.
The more content you schedule, the more leads you capture.
Book a demo
"We doubled our leads in one quarter. Better yet, we had great context for our sales conversations."
Andrew Clark, Aligned Insurance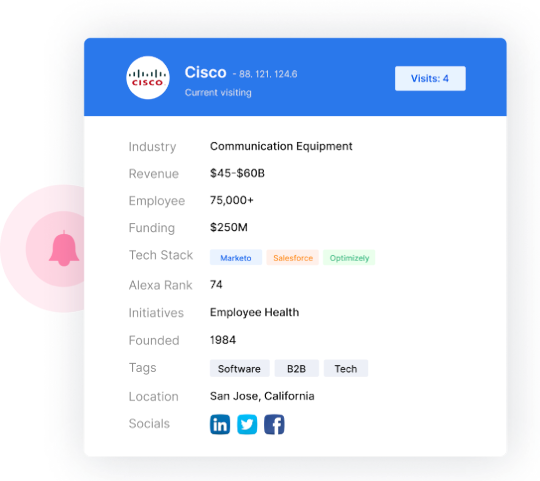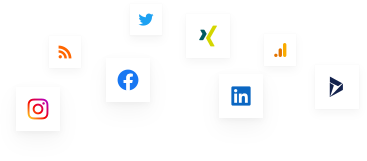 Integrations
We play nice with your tech stack
SocialHP integrates with all the tools that power your business.
Discover all integrations
Having evaluated and tested alternatives, SHP was the clear winner. The client success team was hands down the best support team I have worked with in my career.

Muzafar Chaudhry
Global Content Marketing, Kin + Carta
Easy for employees, powerful for marketers
Features our users love
Our product is purpose-built for teams that run lean. Powerful tools take the work out of social media - so that you can focus on results.
Calendar
Drag-and-Drop Calendar
Welcome to mission control for your social selling and outreach efforts. Proactively create weekly schedules and transform your entire team into social media superstars.
When you take the work out of social - your whole team will thrive.
Book a demo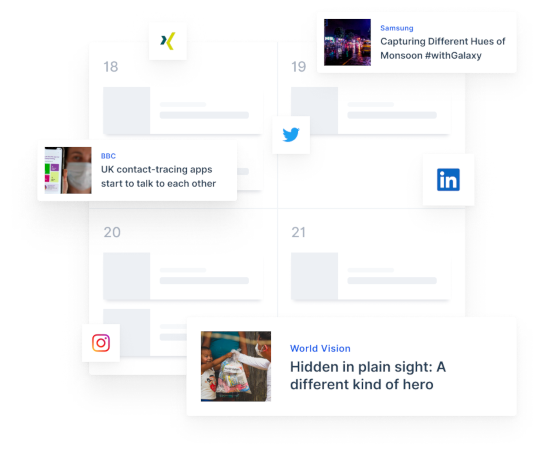 Video & Instagram Support
Advanced Editor
Manage content intelligently with the most advanced editor on the market. Schedule your social content across multiple profiles, networks and campaigns.
Publish every social post around a specific goal for simplified management and improved measurement.
Book a demo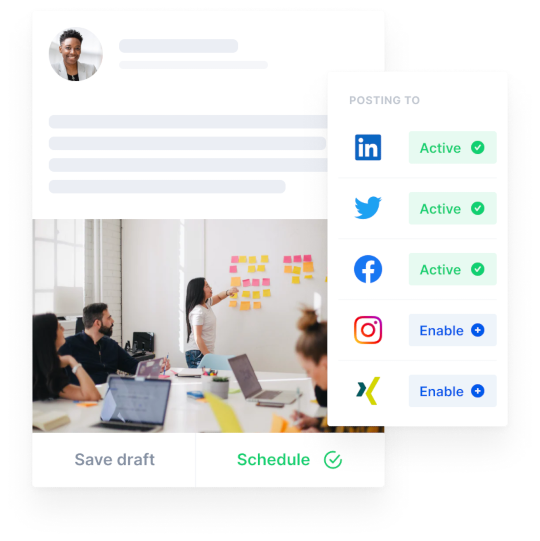 One-Click Onboarding
Your whole team's invited
Our email-like interface makes it quick and easy to activate your staff and connect them to content that matters.
Put your brand, your people and your expertise at the centre of the discussion with the simple click of a button.
Book a demo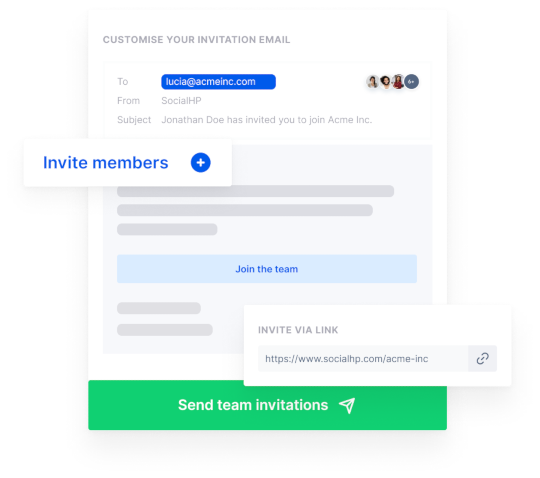 You're in good company
99% all-time customer renewal rate
There's a reason why our customers stick around. Best-in-class support,
100% adoption rates, and a product that actually delivers ROI.
"Our sales team has shared content on LinkedIn consistently and for the whole year. A new benchmark of success for us. As an admin, I like that I can create multiple pre-approved messaging options for each post, It keeps the employees happy and keeps our posts compliant with company regulations."

Molly Miller
Project Manager, Invitae
"SHP has revolutionized social media advocacy at AustralianSuper. Our mission is to be our members' trustworthy guide and SHP allows us to demonstrate our capability through the sharing of valuable content. "

Aidan Cunningham
Social Media Strategy, AustralianSuper

"It was easy to integrate and allowed team members to create a consistent professional presence across multiple social media platforms with minimal effort and time commitment. It aggregates relevant content, packages it, schedules it and distributes it in only a few quick steps."

John Pritchard
Senior Vice President, Capstone Assets