Connect
All your company content in one place
Simple, powerful tools automate content syndication from trusted sources. Our tool is purpose-built for lean marketing teams. You keep your existing work flow - we do the rest.
Choose to auto-approve these feeds, or to approve each article one by one. It's up to you!
Pull your internal content like blog posts, whitepapers, job postings, and company news.
Effortlessly import content from social platforms such as Facebook, Twitter, blogs and other trusted news sources.
"We create multiple pre-approved messaging options for each post - it keeps our posts compliant while still looking organic."

Molly Miller, Invitae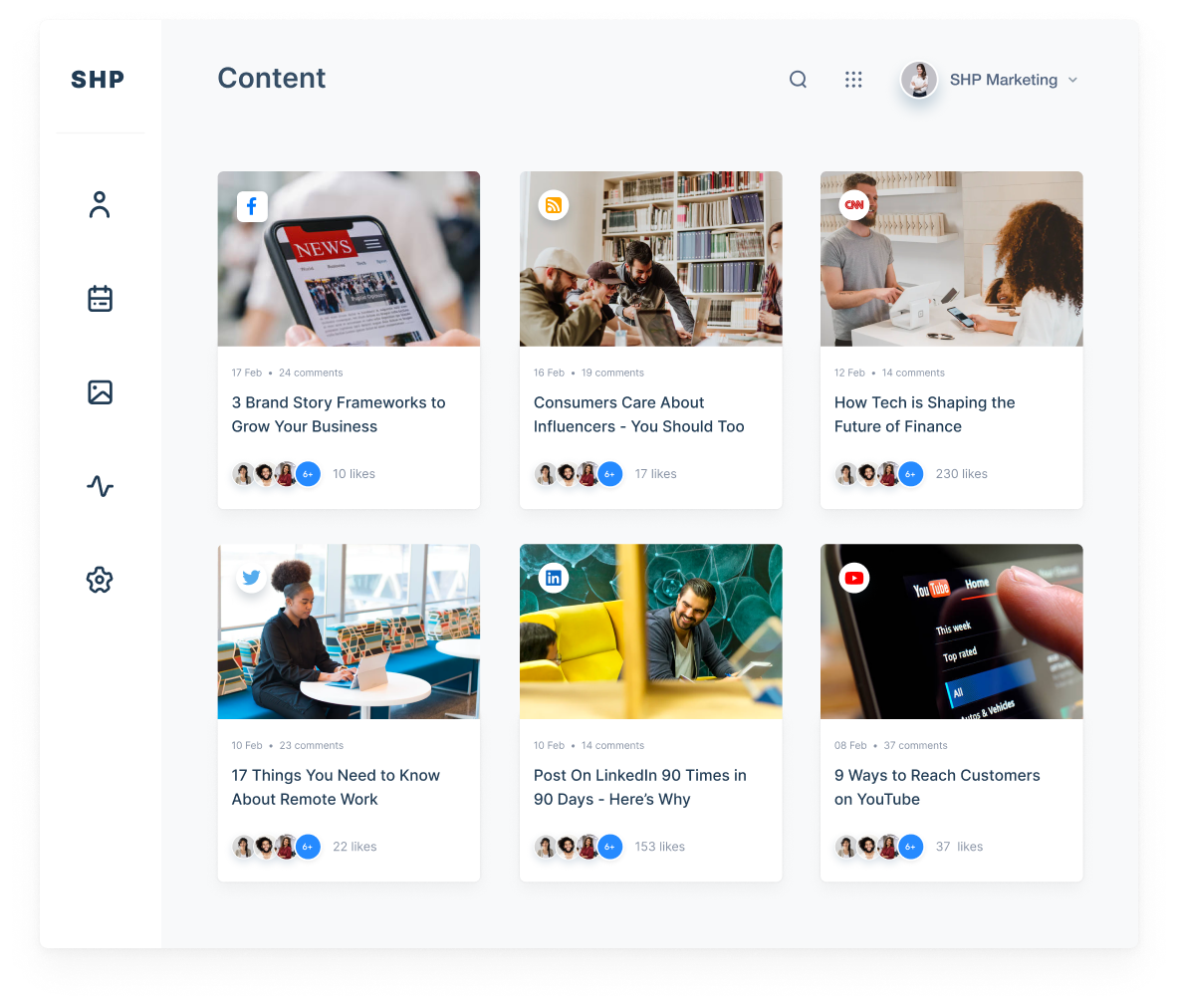 Let's chat. We're here to partner with you every step of the way.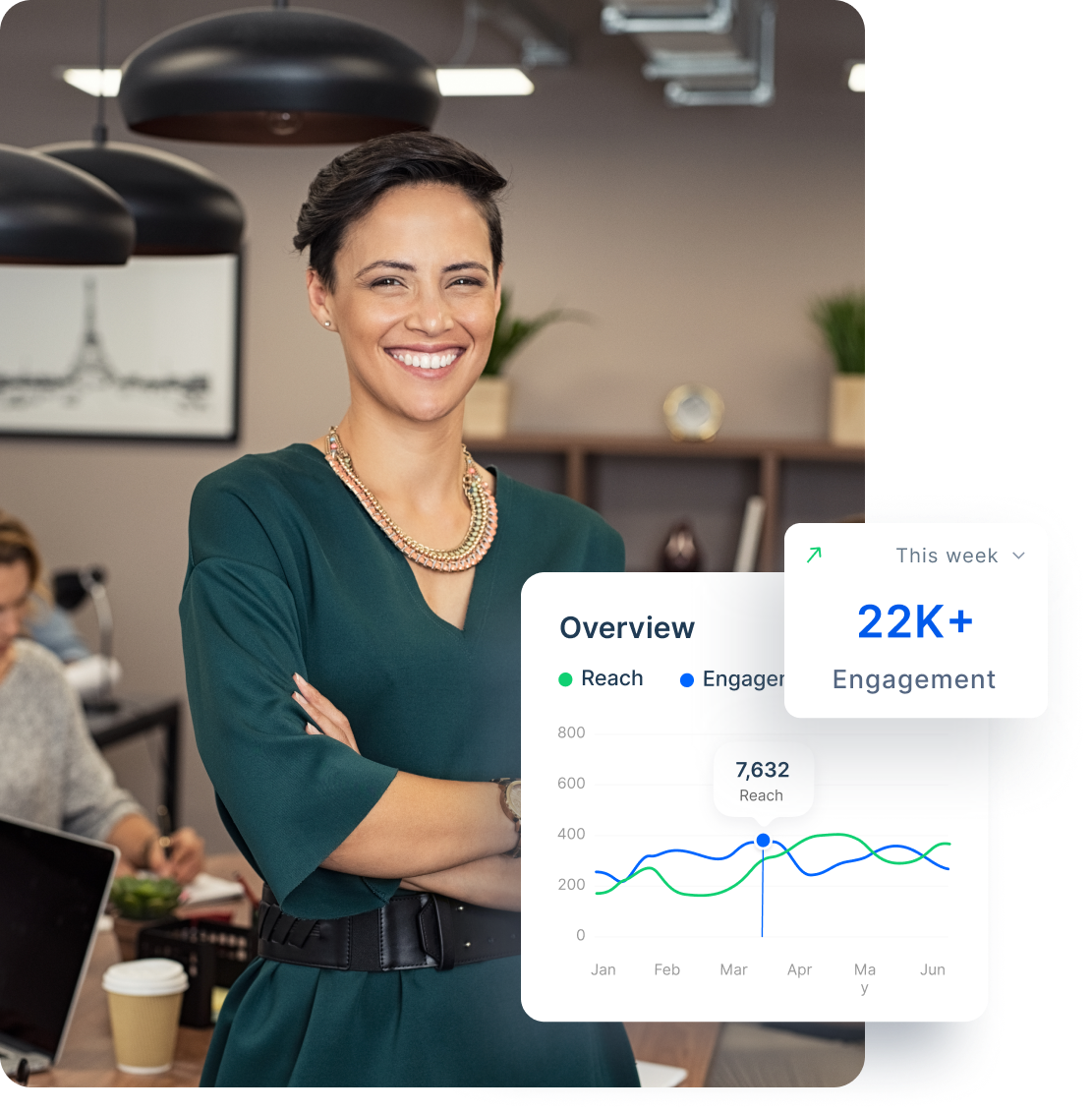 Distribute
Everyone engaged and sharing
Our social media campaign manager lets you stage content on behalf of your whole team. Employees can approve calendar items - or put it on autopilot and go hands free.
The drag-and-drop calendar is easy to understand - and is even easier to use.
Build the perfect social schedule for your whole team, or help guide everyone as they build their own.
No more head-scratching from your team. Just tons of inspiring content to share with their social networks and beyond.
"We can organize all of our content in one place and it's incredibly easy for employees to share it to their social media profiles."

Lisa Swyzen, Spoiler Alert
Having evaluated and tested alternatives, SHP was the clear winner. The client success team was hands down the best support team I have worked with in my career.

Muzafar Chaudhry
Global Content Marketing, Kin + Carta
Grow
Drive results and measure what matters most
Measure every click, comment, like and share to give you a deep understanding of how your employee advocacy program is performing. Tie it all back to core business KPIs and drive results.
Build a trusted network of social connections through your brand's best advocates, your employees.
Reach new people who want to work for your company, or even better, buy your product.
When you take the work out of social media, your whole team will thrive.
"It was easy to measure the impact with built-in earned media values and site traffic tracking that integrated with our Google Analytics."

Haley Fraser, Pixlee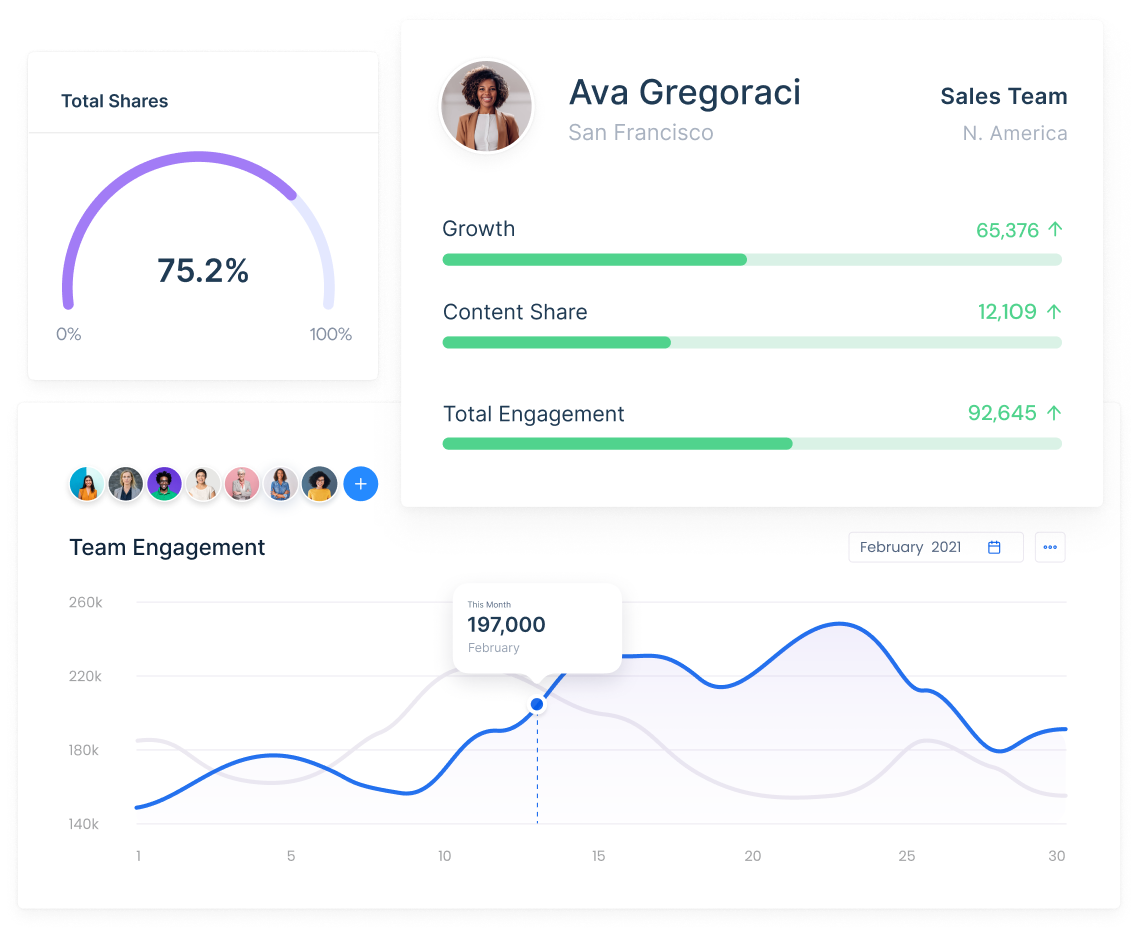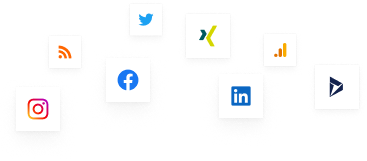 We integrate with your current tech stack
There's nothing more important than the tools that drive your business. That's why at SHP we integrate with the tools that you already love. Don't see an integration you need? Chat with our team today!
Discover all integrations